Management Team
Michael Cola
Chief Executive Officer
Mr. Cola brings a wealth of leadership experience in the biopharmaceutical industry. Prior to joining Cerecor, Mr. Cola served as President and CEO of Aevi Genomic Medicine since September 2013. Prior to joining Aevi Genomic Medicine, Mr. Cola served as President of Specialty Pharmaceuticals at Shire plc, a global specialty pharmaceutical company, from 2007 until April 2012. He joined Shire in 2005 as EVP of Global Therapeutic Business Units and Portfolio Management. Prior to joining Shire, he was with Safeguard Scientifics, Inc., a growth capital provider to life sciences and technology companies, where he served as President of the Life Sciences Group. While at Safeguard, Mr. Cola served as Chairman and CEO of Clarient, Inc., a cancer diagnostics company subsequently acquired by GE Healthcare, and as Chairman of Laureate Pharma, Inc., Prior to Safeguard Scientifics, Mr. Cola held senior positions in product development and commercialization at Astra Merck, a top 20 U.S. pharmaceutical company, and at Astra Zeneca, a global biopharmaceutical company. Mr. Cola received a B.A. in biology and physics from Ursinus College and an M.S. in biomedical science from Drexel University. He serves on the Board of Directors of Vanda Pharmaceuticals Inc., Sage Therapeutics and Phathom Pharmaceuticals, and currently serves as Chairman of the Board of Governors of the Boys & Girls Clubs of Philadelphia.
Joe Miller, CPA
Chief Financial Officer
Mr. Miller brings over 20 years of experience and a wealth of financial knowledge as a senior executive with extensive hands-on experience in managing financial operations and supporting enterprise growth across the health sciences, bio-tech and pharmaceutical sectors. In his previous role at Sucampo Pharmaceuticals, he was responsible for building out of the finance organization to effectively support the company's rapid growth, ultimately resulting in the $1.2B merger with Mallinckrodt in early 2018. Prior to Sucampo, he served in various progressive finance and management roles at Qiagen, Eppendorf and KPMG LLP. Mr. Miller's strengths include leading and building out company finance infrastructure and creating scalable, world-class organizations, making him an excellent fit into the strategic imperatives of growth and innovation at the new Cerecor. Mr. Miller holds a B.S. degree in accounting from Villanova University and is a Certified Public Accountant.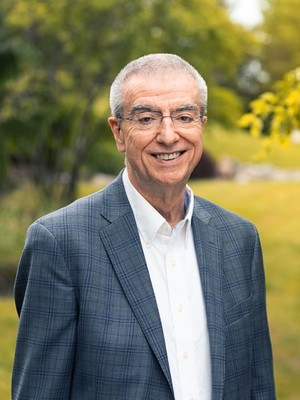 Dr. Garry Neil, MD
Chief Scientific Officer
Prior to becoming the Chief Scientific Officer at Cerecor, Dr. Garry Neil served as Chief Scientific Officer of Aevi Genomic Medicine since September 2013. Prior to joining Aevi Genomic Medicine, Dr. Neil held a number of senior positions in the pharmaceutical industry, academia and venture capital. These include Corporate VP of Science & Technology at Johnson & Johnson, and Group President at Johnson & Johnson Pharmaceutical Research and Development, VP of R&D at Merck KGaA/EMD Pharmaceuticals, VP of Clinical Research at Astra Zeneca and Astra Merck. Dr. Neil holds a B.S. from the University of Saskatchewan and an M.D. from the University of Saskatchewan College of Medicine. He completed his postdoctoral clinical training in internal medicine and gastroenterology at the University of Toronto. Dr. Neil also completed a postdoctoral research fellowship at the Research Institute of Scripps Clinic. He is the Founding Chairman of the Pharmaceutical Industry R&D Consortium, TransCelerate Biopharmaceuticals Inc. He also serves on the Boards of Arena Pharmaceuticals, the Reagan Udall Foundation and the Center for Discovery and Innovation at Hackensack Meridian Health. He is past Chairman of the Pharmaceutical Research and Manufacturers Association (PhRMA) Science and Regulatory Executive Committee and the PhRMA Foundation Board. He is a past member of the Boards of GTx Pharmaceuticals, the Foundation for the National Institutes of Health (FNIH), and the Science Management Review Board of the NIH.
H. Jeffrey Wilkins, MD
Chief Medical Officer
Dr. Wilkins brings over 19 years of clinical research experience to the Company, most recently serving as Chief Medical Officer of Zyla Life Sciences. Previously, he held position of Chief Medical Officer at Onspira Therapeutics, Lycera, and Ceptaris Therapeutics, Inc., where he led clinical programs from IND Phase I trials to regulatory approval (including Valchlor®). Prior to this, Dr. Wilkins was Vice President, Worldwide Clinical Research, Inflammation/Oncology at Cephalon Inc., where he led clinical development, medical affairs and business development efforts in both therapy areas. Previously, he was Senior Vice President of Clinical Development with Ception Therapeutics, where he headed a successful program in eosinophilic asthma prior to the company's acquisition by Cephalon. Dr. Wilkins entered the pharmaceutical industry with GlaxoSmithKline, where he rose to become Vice President of Discovery Medicine for GSK's Center of Excellence in External Drug Discovery. He also served as Group Director of GSK's urology franchise, responsible for Levitra® and the launch of VESIcare®. Earlier in his career as a practicing primary care physician, Dr. Wilkins was Co-Founder and Chief Executive Officer of TriValley Primary Care, a large multi-center primary care group in Southeastern Pennsylvania.
Dr. Wilkins received his M.D. from Temple University School of Medicine and his B.S. from Bucknell University.
James A. Harrell, Jr.
Chief Commercial Officer
Mr. Harrell has a great breadth of biopharmaceutical industry experience. Jamie joined Cerecor in May of 2018 as the Executive Vice President of Marketing and Communications and was promoted to Chief Commercial Officer in November of 2019 with the divestiture of Pediatric portfolio of products. Prior to joining Cerecor he was an owner and principal with the NSCI Group, Inc., a privately held medical communications and education company where he focused on new business development and brand strategy. Mr. Harrell was Vice President and General Manager of Specialty Pharmaceuticals for Covidien, running 350-person commercial operations group in the area of pain management from 2011 to 2013. From 2007 to late 2010 he was the Vice President of Marketing with MedImmune, Inc., responsible for their Global Pediatric Infectious Disease franchise., Mr. Harrell held various commercial positions with Centocor, Inc. from 1999 until February 2007 with increasing levels of responsibility and management focused on the marketing of immunotherapy in autoimmune diseases and cardiovascular products. He began his career in field and hospital sales at Rhone-Poulenc Rorer in 1991. During his career he has helped to commercialize and market 3 blockbuster brands. He holds a B.S. degree in Business Administration, with a double major in Marketing and Economics from Samford University.